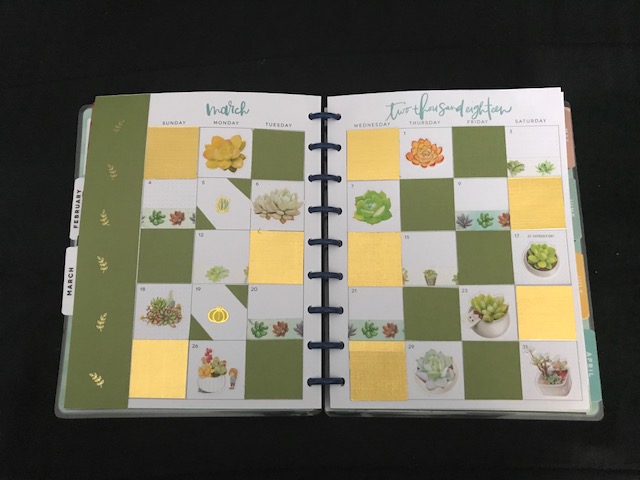 March was a pretty quiet month. Although I spend most of my days in the house due to my illness, this month turned out to be EXTRA SUBDUED. However, I did get out a few times and collected a few March memories.
The themes in all of my journals and planners for the month of March were green, succulents, and cacti. So each week in my planner represents the theme perfectly. For the weeks that I didn't do anything, I created a vision board spread or a random layout that went along with my theme.
My vision board spread represents all of the desires I have for the upcoming year. I envision having a solid relationship with a good man. I placed Chadwick Boseman there because he represents a well rounded good guy in my humble opinion. The picture of the young lady represents the lush healthy hair I would like to have this year. To round out the rest of my board, I placed pictures and phrases that represent patience with self, home design, abundance, family, and travel.
Take a look at the photo gallery below to see all of the layouts for March in my Happy Planner.
MARCH HAPPY PLANNER GALLERY