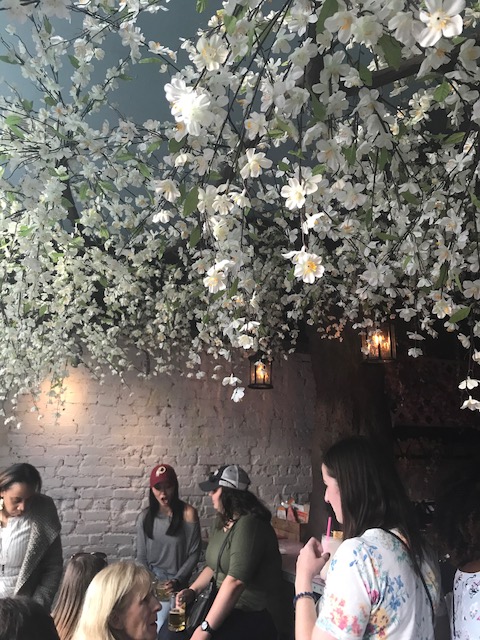 Kola and I visited the Cherry Blossom Pop Up Bar located on 7th Street in Washington DC at the end of March. We chose the perfect day to visit. There was no line outside wrapped around the corner and we were actually experiencing lovely Spring-like weather in the city that day.
The bar was a visual bonanza for the senses. Almost every square inch from floor to ceiling was covered in flowers and other representations of Spring in DC. Even the store front windows had treats for the eyes. Each section of the bar had a different display for the visitor to view. My cousin and I made sure we took pictures of each section and captured all of the details that we possibly could.
View the gallery below to see pictures of this creative bar.
CHERRY BLOSSOM POP-UP BAR GALLERY