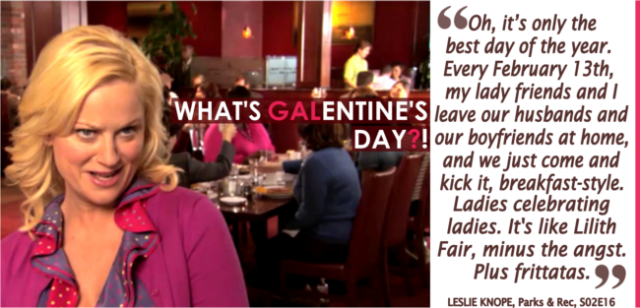 I first heard about Galentine's Day back in February 2015. Actually, it was a meme that came across my Facebook news feed on Valentine's Day. At first, I wasn't sure if it was meant to be a joke or if it was a real thing. So I decided to do a bit of investigating to see what it was all about. To my surprise, it was an actual thing. A Valentine's Day spinoff that was celebrated on February 13th. Apparently, Galentine's Day is a day to leave the men folk and children at home and hang out with your girlfriends. Essentially, it's a day to celebrate your favorite lady friends (Ladies celebrating ladies).
Learning about this day was really invigorating. I really loved the idea of a day to celebrate my best girlfriends. It actually made total sense to do so because they are the ones that are a mainstay in my life. My friends are wonderful women from all walks of life that have had nothing but a positive impact on me. Not to mention, it took a lot of anxiety and dread out of Valentine's Day for me. As a woman that has always been unattached around Valentine's Day, It gave me something else to focus on other than my single status.
After doing my research, I shared the meme and information with my cousin Kola. She too thought it was a great concept. Of course, since the day had already passed, we were unable to celebrate the occasion. So I decided to file the idea away to use as another great party idea for 2016.
So as soon as January 2016 was ushered in, the wheels started turning in my head about Galentine's Day. Part of me was excited about having the party, but part of me was nervous about pitching it to my friends. Since Galentine's Day isn't really a well known celebration, I didn't know how the idea would be received by my gal pals. Fortunately, all of them were game and intrigued by the concept. So, I proceeded to come up with plans for the day.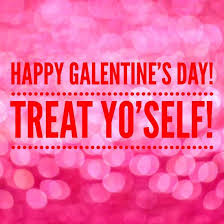 As I began to brainstorm, I wanted to come up with a unique idea. Something that was out of the norm. I didn't want to do our usual stuff like dinner, lunch, brunch, movies, etc… So one evening during dinner, I tossed around several ideas for Galentine's Day activities with my friend Andaiye. We actually came up with quite a few novel ideas. We thought about visiting an escape room, having a Moroccan dinner with belly dancers, or having a make-up party. Each idea was fun and different, but we also had to think of budget constraints for myself as well as my guests. Ultimately, I settled for a paint party. Since I ran a paint party company, I was already familiar with the concept. Plus, many of my friends had not participated in a paint party, so it was a great idea all around.
Once the party concept was in place, I immediately started designing the invitations. I decided to use an app called Hobnob for my invitations. Hobnob allows you to design an invite to send via text message. I thought this was a wonderful idea because people always check their phones, even before they check regular mail or email. The app is good to use because it allows guests to RSVP, send messages, chat, and post pictures. Using the Hobnob app was a win/win situation for me and the crew.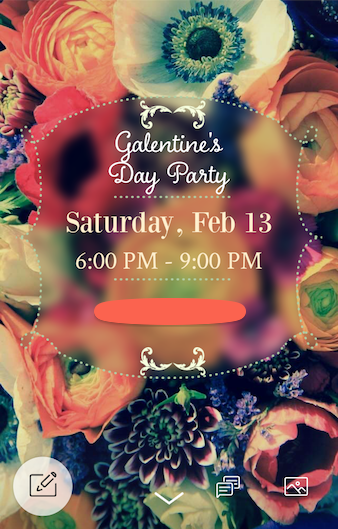 After the invites were sent, I hired Melannie B. Designs to conduct the paint party. She specializes in painting on wine glasses. The price range was between $30-40 per person, which I considered to be reasonable. In order to foot the bill for the night's activity, I charged my guests $20 to help pay for the party host and supplies. I figured $20 was a feasible price for the evening because most people can't even go out for dinner to a nice restaurant for twenty bucks. So my guests were more than willing to donate the money for a night of fun.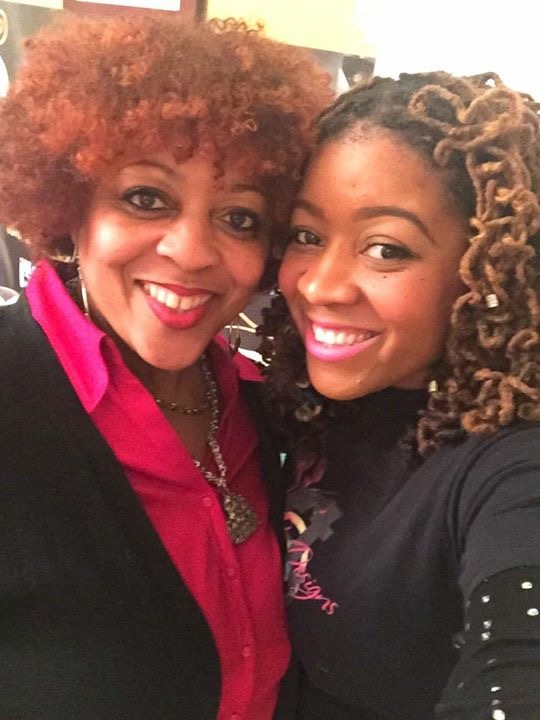 Since I've learned many lessons from throwing parties in the past, I decided to order food from our local Wegmans for the event. Ordering food saved a lot of time and energy, especially since I work a full-time job. It freed my time and energy up to focus on decorating and logistics. Plus, it actually turned out to be cheaper than buying a bunch of food and ingredients to feed my guests. All in all, I spent around $150 for all of the party trays created by Wegmans. Most of them were pretty tasty.
For decorations, I purchased supplies from Party City. They are great for providing party supplies for different occasions for a reasonable price. I bought decor to place on the walls and ceilings, table cloths, utensils, and gift boxes. I spent approximately $160 for the party supplies.
By the time February 13th had arrived, I had everything I needed to have a great party. I had planned and prepped everything meticulously in advance so that the set up would go smoothly. Fortunately, my mother graciously allowed me to have the party at her house because she had plenty of space. She had cleaned the house throughout the week so it would be ready the day of the party. All I had to do was bring the food and supplies over to set things up. My wonderful family assisted with the set up of decorations and food. My sister-in-law really did a lot during the last hour of prep in order for me to get dressed and chill before the party started. Thank God for helpful relatives.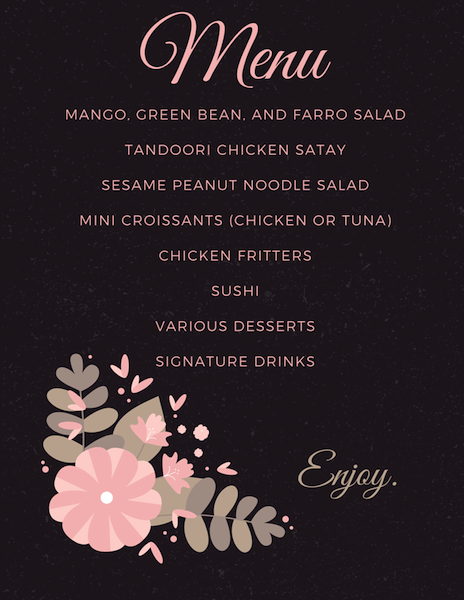 The party started at 6pm. Most of my guests had arrived by 6:30. The paint instructor had set everything up thirty minutes before the party was scheduled to start, so we were ready to have some fun. Our instructor and her assistant were lively. They did a great job of demonstrating how to paint on wine glasses and skillfully kept the party moving.
By the end of the evening, everybody had two completed wine glasses to take home and put on display. All of my guests had a wonderful time. We talked, laughed, ate, and drank the night away. Before everyone left, we took plenty of pictures to commemorate the evening. Luckily, I told everyone to wear red or pink in advance in honor of the event. The pictures came out color coordinated and lovely.
All in all, my Galentine's Day party was a smashing success. Everyone was thrilled to get away from their daily lives to hang out with their gal pals and do something different for a change. In the end, all of the hours put into planning the event were definitely worth it. I was happy to spend time with my friends and provide them with an evening of fun. I definitely look forward to celebrating Galentine's Day next year with my favorite girlfriends.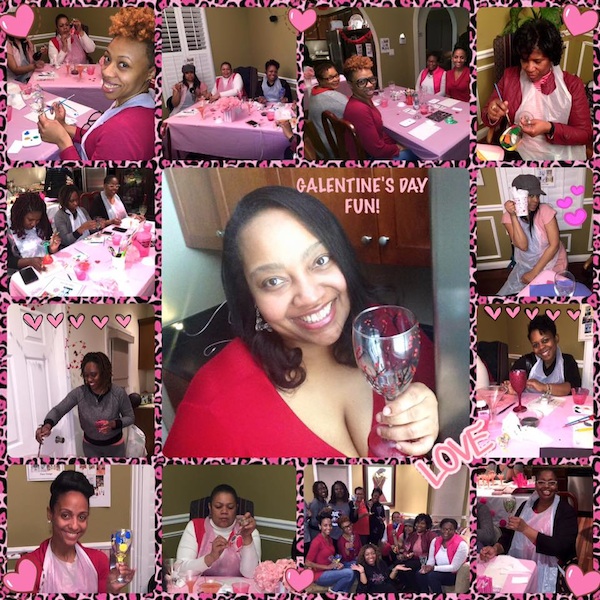 Check out the links below to help plan your next Galentine's Day party.
LINKS
GIFT BOX ITEMS
Nail polish
Nail file
Lip balm
Wine glass charm
Candy
Hand sanitizer
Hand lotion